Free Play Zone for International Families @Azamino
Let's play freely and creatively using clay, paper, and paint!
【英語版ページ】外国人親子のための あざみ野 親子のフリーゾーン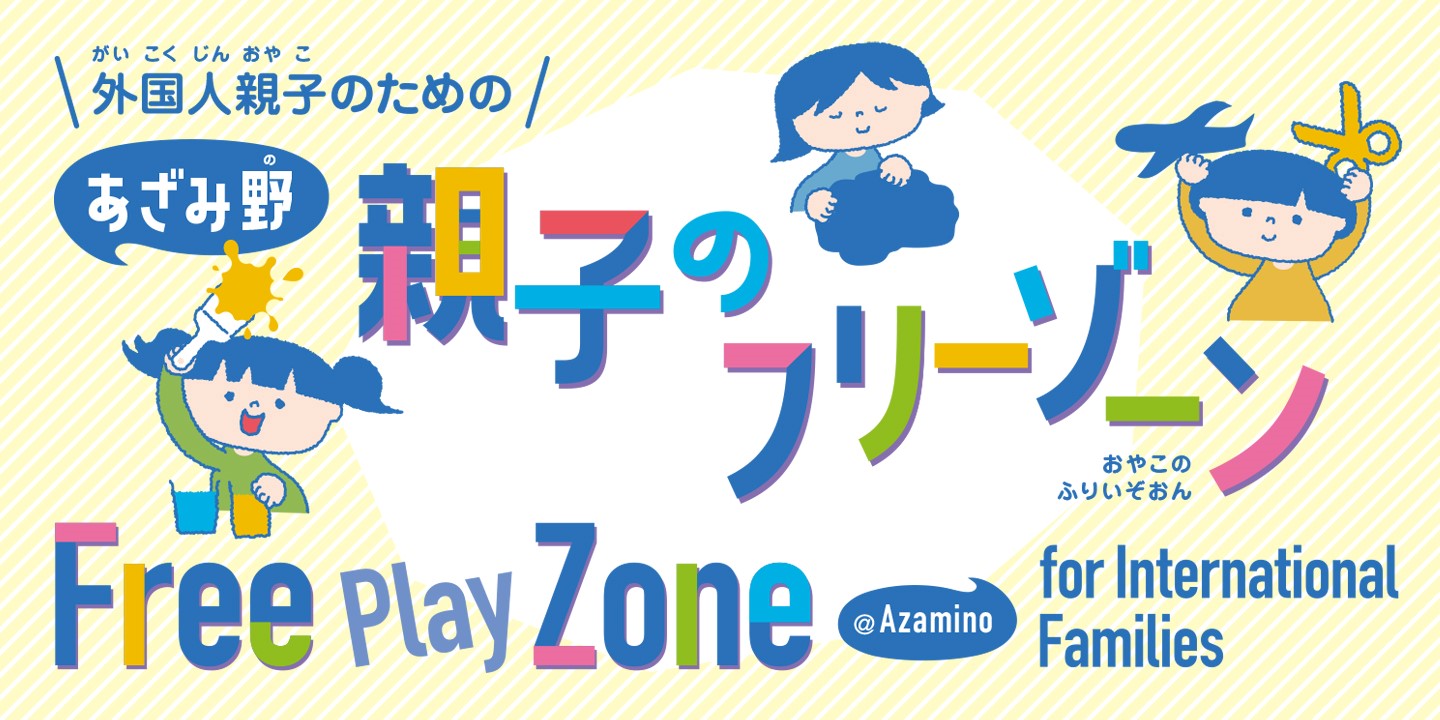 概要
【What is Free Play Zone?】
We invite parents and children to play freely and creatively with clay, paper, and paint! There will be no guidance by instructors or staff, but there will be staff to support your activities when needed. We ask you to help with the clean-up after the event.

The Free Play Zone is a program designed to encourage children to be creative through arts and crafts, and to motivate them to "do things themselves" while having fun. While the program is held throughout the year, the session on Tuesday, February 14, 2023 will be open specifically to parents and children of foreign nationality or native speakers of foreign languages.


【What to wear & What to bring】
●What to wear
Children and parents/guardians should wear comfortable clothes that may get dirty or wet.
A change of clothes is recommended (watercolor paint is water-based, but does not wash off well). The paint area will be outdoors. Warm clothes and rain boots are recommended.

●Shoes
Children may take off their shoes. Please put shoes in the shoe rack. Please bring non-slip (waterproof) shoes if your child wishes to play with shoes on. Parents will be asked to keep their shoes on.


*There will be a place to change clothes as well as lockers to leave your belongings in.
*Please be sure to keep your valuables with you, or lock them in a locker.
*There are vending machines, a nursing room, restrooms with baby holders, and diaper changing stations inside the building.
【Notes for Adult Participants】
●Adults are also encouraged to play to their heart's content and have fun together with their children!
●Please be sure to stay with your children.
●In case of an earthquake or other emergency, please follow the guidance of staff and remain calm. Parents are asked to enter the building with their shoes on.
●Photographs and videos taken on the day of the event may be posted on the Yokohama Civic Art Gallery Azamino or Yokohama Arts Foundation's website and publications.
●We are taking measures against COVID-19.
・Please refrain from participating if your temperature exceeds 37.5 degrees Celsius or if you are feeling unwell.
・All participants will have their temperatures checked at the reception desk.
・Alcohol sanitizer will be available at the reception desk and in various locations of the building. Please wash your hands and disinfect as necessary.
・Please wear a mask inside the building.
・The facility is constantly ventilated by an air-conditioning system.
・The program will be operated in a way that participants and staff can maintain social distance from each other.
●The event may be cancelled, or its capacity or content may be changed depending on the COVID-19 situation.
日程

【Date】Tuesday, February 14, 2023

時間 【Time】10:00~11:30
(includes clean-up time)
対象・定員 【Who can Participate?】 Elementary school-aged children and under, who are foreign nationals or native speakers of a foreign language, and their parents or guardians.
【Capacity】 18 groups (max. of 5 people/group) *This is the number of children and parents combined. No child or adult may participate alone.
料金 【Participation Fee】
100 yen/person
*All visitors to enter the atelier will be charged regardless of whether they participate in the program or not.
会場

【Venue】Atelier on the 3rd floor

申込方法 【How to Sign Up】
Please click the butten below to fill out the form.

・Please read "Notes for Adult Participants" before applying.
・If there are too many applications, a lottery will be held.
・A group may only register once. If there are duplicate sign ups, only the most recent one will be accepted.

募集終了

申込期間

【Application Period】 January 20, 2023~January 30, 2023 *extended. It's available on a first-come-first-served basis

Organizer

Yokohama Civic Art Gallery Azamino

Yokohama Enmusubi Koju ~the committee for making connections with local culture~

Supported by the Agency for Cultural Affairs,Government of Japan in the fiscal 2022

関連リンク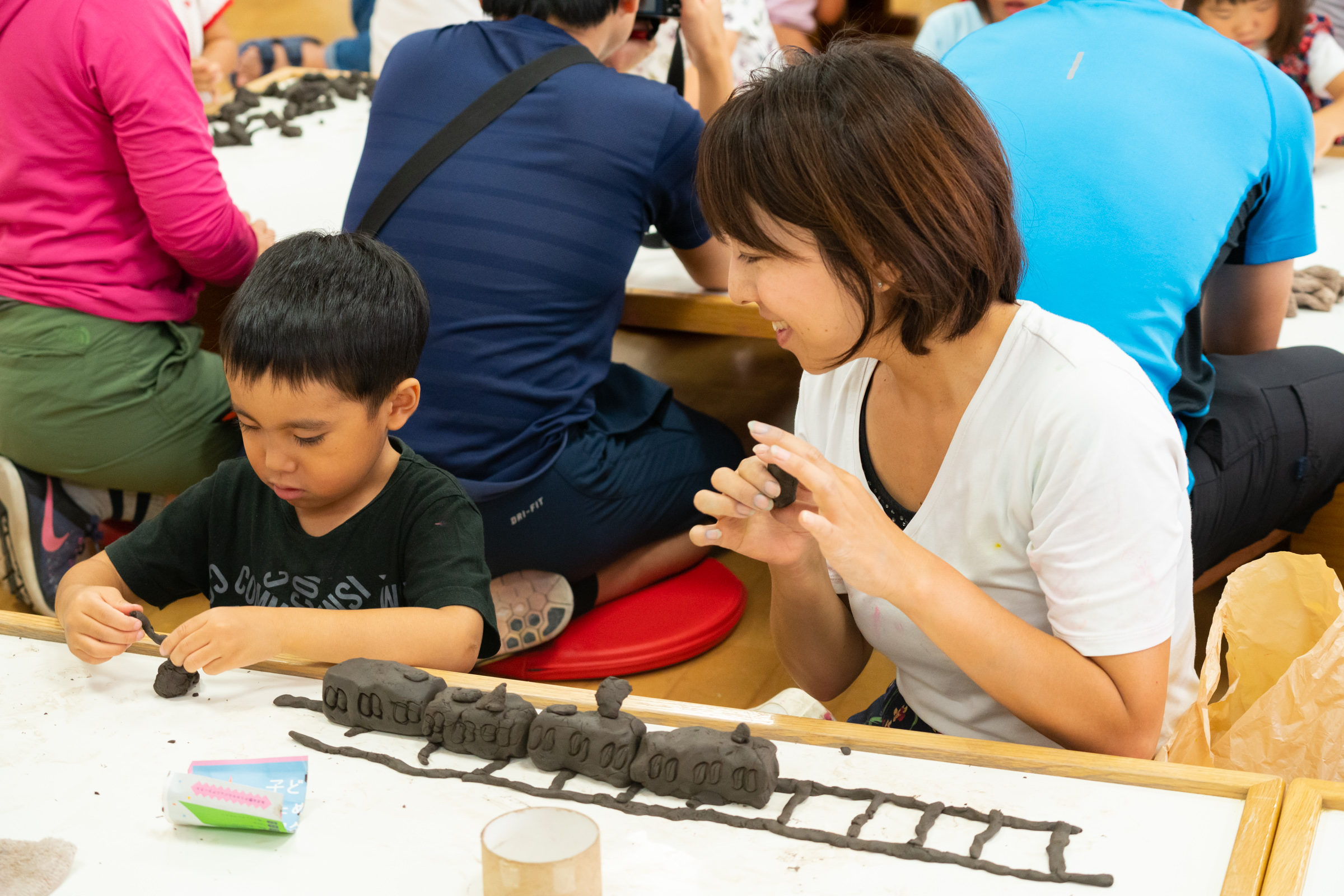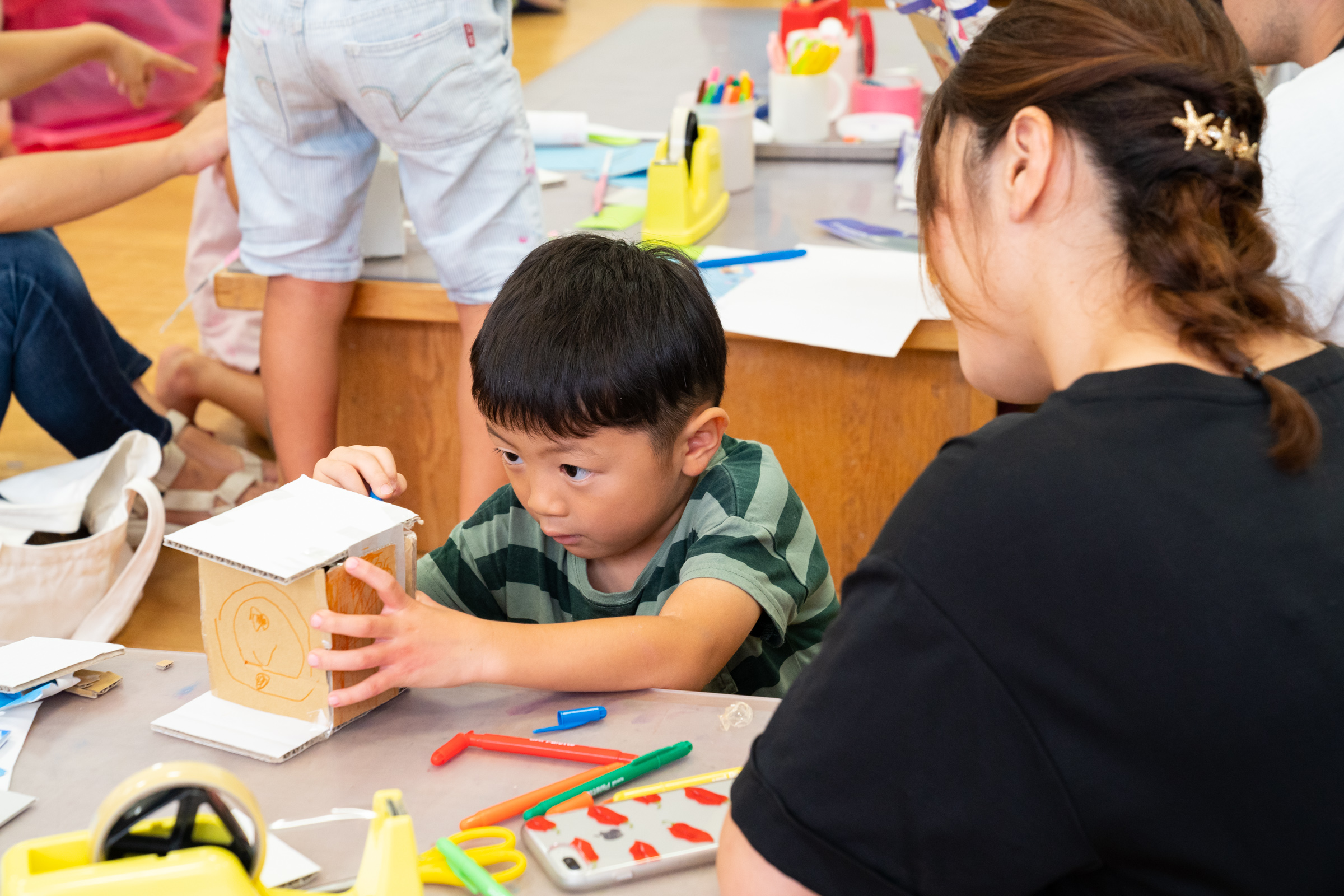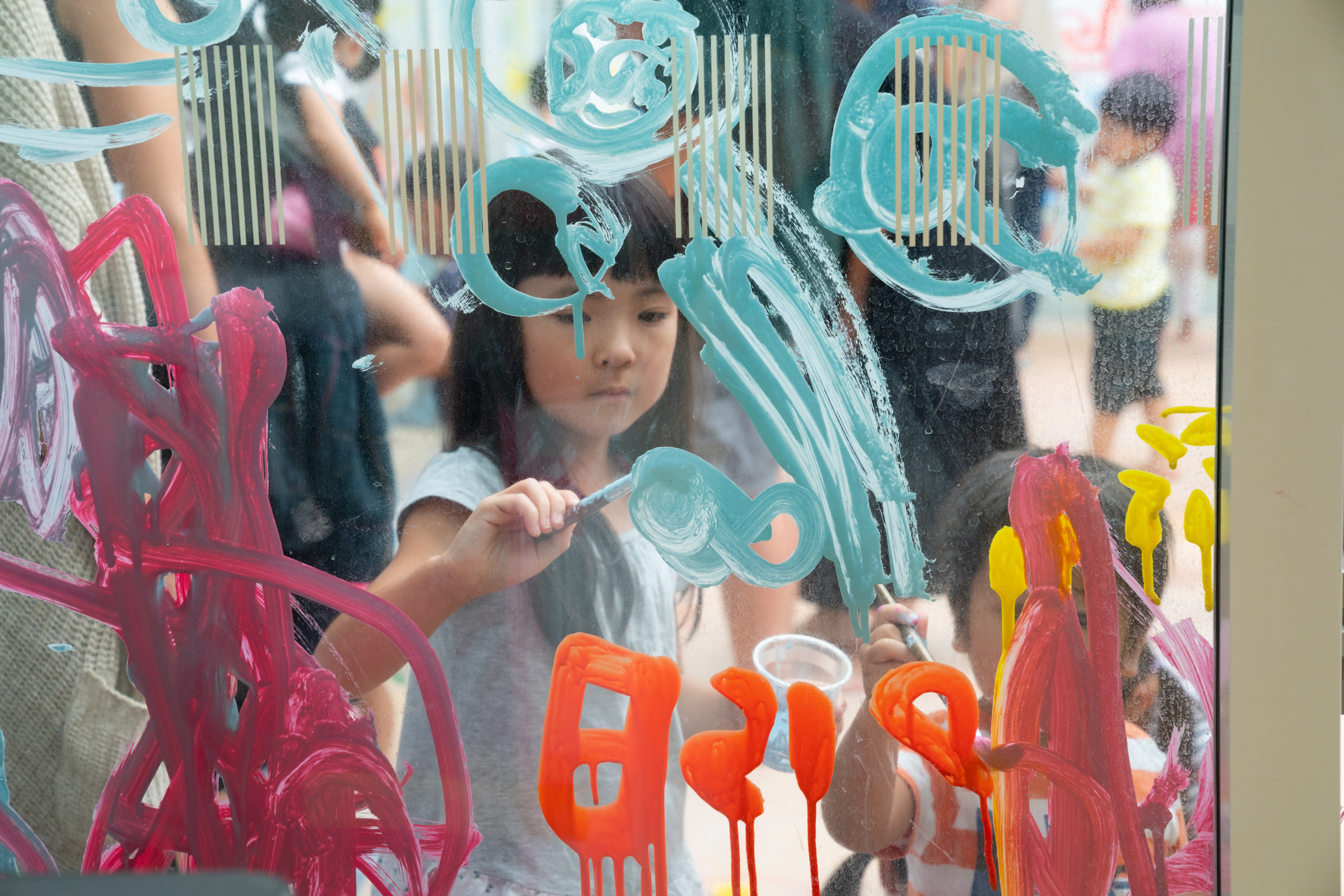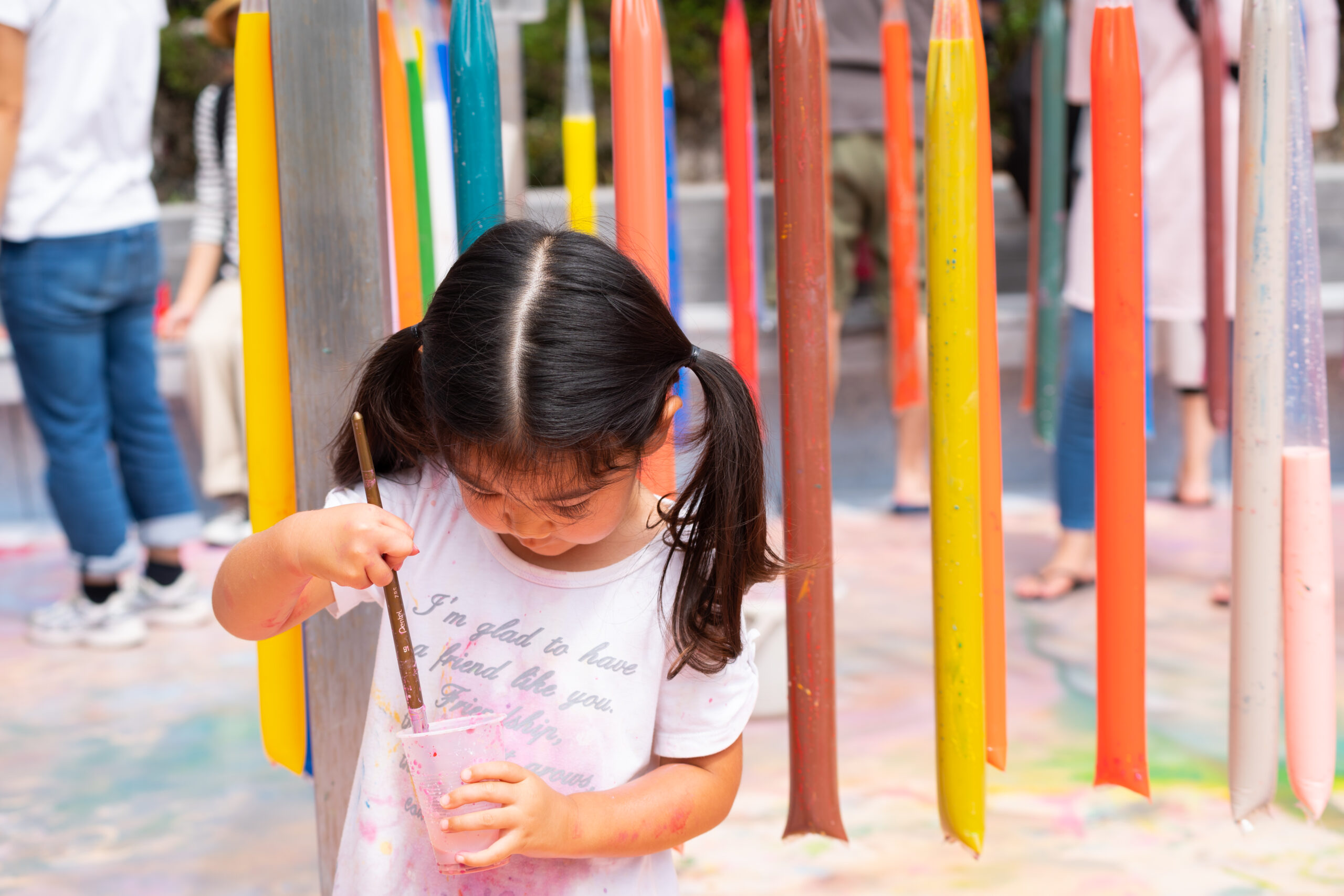 ■Play with clay!
Clay feels so good to the touch!
Let's play with freshly kneaded soft clay!

●Materials available: Clay, craft board

*Please note that if you are allergic to soil, the clay may cause allergic reactions.
■Play with paper!
There will be a variety of papers to play with, such as colored paper and cardboard!
Let's create freely!

●Materials available: Colored paper, hard paper, cardboard, scissors, stapler, tape, etc.

*Please be considerate of the safety of those around you when using scissors.
■Play with paint!
Draw freely on the ground and windowpanes of the courtyard using paint!
You can also enjoy making colored water!

●Materials available: Paint (red, blue, yellow, white), paint brushes, cups

*The paint will be kids-safe watercolor paint
*Please be careful as paint on the ground can be slippery.